Our Brewery
Clean Beer
We carefully selected our 5 BBL Brewhouse and 12 fermenting and conditioning tanks to allow frequent brewing. This ensures a wide variety, but also the highest level in freshness. Our goal is that every time you come in there is something new to try, and our wide variety will ensure there are multiple styles to suit everyone's preference.
Boiling Springs is a rapidly growing and thriving area that is thirsty for a high quality and flavorful craft beer bar and brewery. Jonathan and Josh knew the moment they saw the 4100 sq ft location that it was the perfect spot to bring their vision to a reality.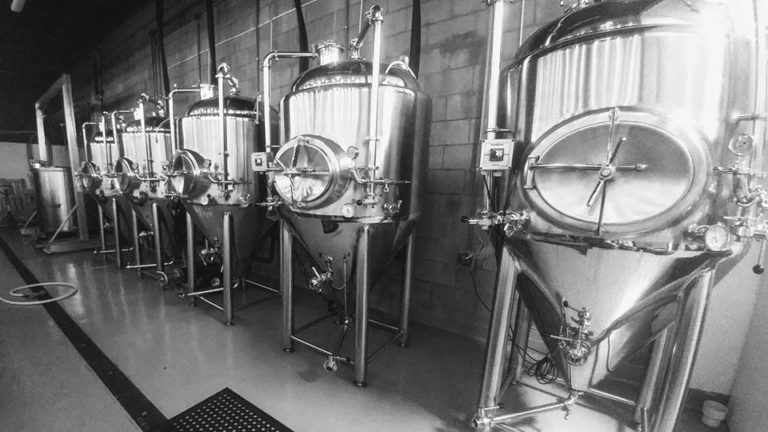 Sour Beer
Opportunities for expanding our sour beer program have developed since opening with our clean beer program.  We have added several wood aged beers to our brewing program using a blend of brettanomyces and bacterias in red and white wine barrels, puncheons, and a dedicated stainless sour fermenter.  This will allow us to bring a world of flavors and sour varieties to our customers, which we are very excited about.