About Us
About New Groove Artisan Brewery
New Groove Artisan Brewery features 20 taps to showcase a variety of house-made beer offerings as well as a special tap for crafted sodas for the kids and non-beer drinkers, as well as wine and locally-sourced mead. Our taproom is a place for all to feel welcome and to enjoy yourself. Come check out the best craft beer drinking experience in the area.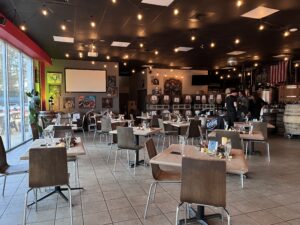 Meet Our Founders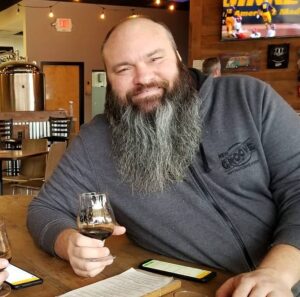 Jonathan Duke
Jonathan Duke is originally from Carrollton, Georgia, and has lived and worked in Spartanburg County since 2004. A proud father of one, Jonathan has experience at many levels in the restaurant/bar operations world, from washing dishes to managing an independent sports bar in Georgia.
Since moving to South Carolina, Jonathan has been an IT specialist with a local school district and taught the nationally recognized high school drumline there. Now his percussive prowess is turning towards starting a New Groove for you to march to. His interest in the culinary arts, service, and the mixing of science with art is what attracted Jonathan to homebrewing some years ago.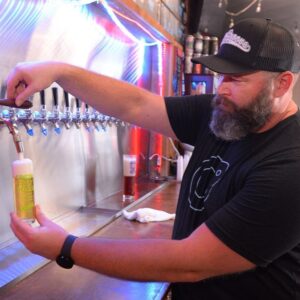 Josh Dodson
Josh Dodson, a blue collar businessman from Steelville, Missouri, has been a member of the Boiling Springs community since 2009. His 3 daughters attend Boiling Springs schools and his entrepreneurial wife April runs their multiple businesses from their office center in the west side of the community.
Josh's passion for brewing started like many other home brewers, with the gift of a homebrew kit from his wife. This hobby brought Josh to the Spartanburg Brew Club where he and Jonathan met and became friends.
Through this friendship the brewing duo have decided to share their passion for craft beer with you, through the New Groove Artisan Brewery.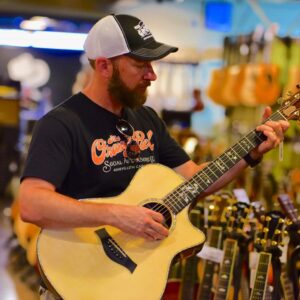 The third member of Team New Groove is also the owner of Jeff Clark Insurance Agency-Nationwide Insurance on Asheville Hwy, which he started in 2006.  Jeff is a graduate of Spartan High and USC Upstate who now resides in the Woodfin Ridge community of Boiling Springs with his wife Christie and their 3 kids.
Jeff's love of craft beer and passion for music round out the New Groove brand and ownership trio. If you don't see him at the brewery he's probably at a live music event or hanging with his family.