Welcome to New Groove Artisan Brewery
Featuring 16 taps to showcase our variety of beer offerings as well as a special tap for crafted sodas for the kids and non-beer drinkers, our taproom is a place to enjoy yourself.  Located at 4078 Hwy 9 in Boiling Springs, SC, we have the best craft beer drinking experience within the Spartanburg county area.
Open 7 days a week.  Monday through Thursday 3-10pm, Friday & Saturday 12-11pm, and Sunday 12-6pm. 
Feel free to browse around our site. You can contact us by reaching out through any of the links below.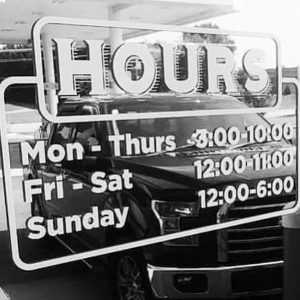 About the New Groove
Featuring 16 taps to showcase our variety of beer offerings as well as a special tap for crafted sodas for the kids and non-beer drinkers, our taproom is a place to enjoy yourself. Come check out the best craft beer drinking experience in the area.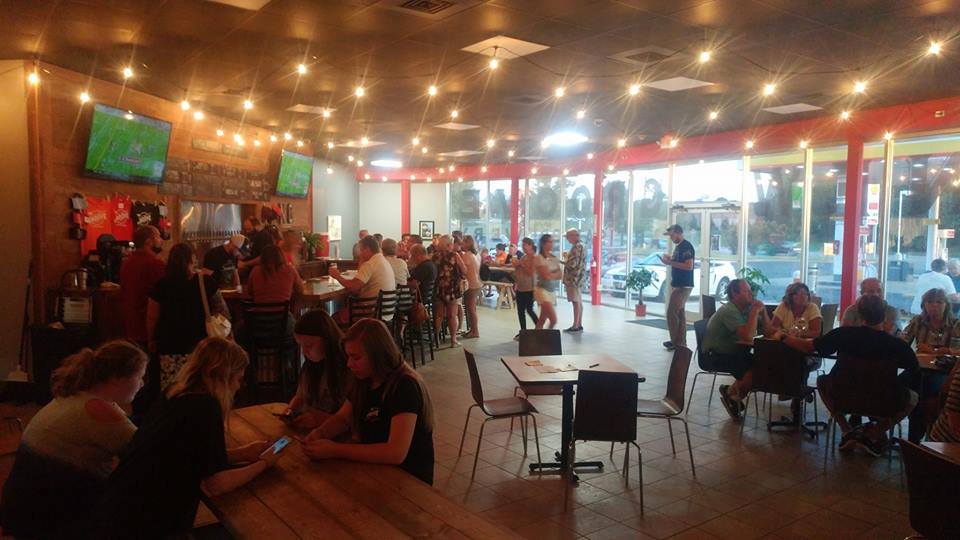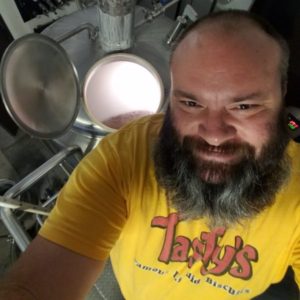 Jonathan Duke
Jonathan Duke is originally from Carrollton, Georgia, and has lived and worked in Spartanburg County since 2004. A proud father of one, Jonathan has experience at many levels in the restaurant/bar operations world, from washing dishes to managing an independent sports bar in Georgia.
Since moving to South Carolina, Jonathan has been an IT specialist with a local school district and taught the nationally recognized high school drumline there. Now his percussive prowess is turning towards starting a New Groove for you to march to. His interest in the culinary arts, service, and the mixing of science with art is what attracted Jonathan to homebrewing some years ago.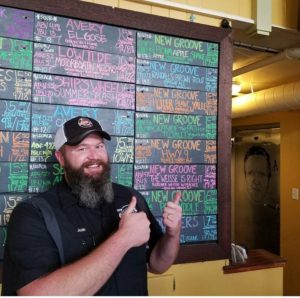 Josh Dodson
Josh Dodson, a blue collar businessman from Steelville, Missouri, has been a member of the Boiling Springs community since 2009. His 3 daughters attend Boiling Springs schools and his entrepreneurial wife April runs their multiple businesses from their office center in the west side of the community.
Josh's passion for brewing started like many other home brewers, with the gift of a homebrew kit from his wife. This hobby brought Josh to the Spartanburg Brew Club where he and Jonathan met and became friends.
Through this friendship the duo have decided to share their passion for craft beer with you, and with this we bring you New Groove Artisan Brewery.
The Sandwich Kitchen is open 7 days a week.  
FEATURING WEST CREEK MEATS
WITH DUKE'S MAYO, NEW GROOVE WHOLE GRAIN
DIJON MUSTARD, OR LUSTY MONK "ORIGINAL SIN" (SPICY)
double meat for +$2.95
add bacon for +$1.49
add beer cheese +$1.29
CHOOSE YOUR MEAT
Roast Beef $6.95
Smoked Turkey $6.95
Ham $6.95
BLT $6.95
Greek Veggie $6.95
with Hummus, Feta, and Kalamata Olives
CHOOSE YOUR BREAD
Wheatberry, Million Dollar White Bread, or Gluten Free Wrap
CHOOSE YOUR CHEESE
Cheddar, Swiss, Provolone,
or Feta
CHOOSE YOUR VEGGIES
Lettuce, Tomato, Red Onion,
Kalamata Olives
SNACKS
ZAPP's Potato Chips $2
Regular, Jalapeno, VooDoo, or Cajun Crawtators
(contains peanut oil)
NEW GROOVE "YUGE" PRETZEL $6.95
WITH NEW GROOVE WHOLE GRAIN MUSTARD
AND NEW GROOVE BEER CHEESE
add extra cheese +$1.29 or mustard +$.95
We carefully selected our 5 BBL Brewhouse and 12 fermenting and conditioning tanks to allow frequent brewing. This ensures a wide variety, but also the highest level in freshness. Our goal is that every time you come in there is something new to try, and our wide variety will ensure there are multiple styles to suit everyone's preference.
Boiling Springs is a rapidly growing and thriving area that is thirsty for a high quality and flavorful craft beer bar and brewery. Jonathan and Josh knew the moment they saw the 4100 sq ft location that it was the perfect spot to bring their vision to a reality.
Featuring 16 taps to showcase our variety of beer offerings as well as a special tap for crafted sodas for the kids and non-beer drinkers, our taproom has a 22' bar and a comfortable and trendy social area that you, your family, and your friends can use to enjoy our handcrafted beers, craft sodas, and guest tap ciders and wine.
Our beer is on tap for enjoyment in the taproom, or you can also take some home in your refillable growlers. You can also grab a Crowler from our bar.
CURRENTLY ON TAP
New Groove Artisan Brewery
TAP LIST
~ house-made beer ~
HOLLER BLANC Y'ALL
dry-hopped farmhouse ~ 3.7% ~ 16oz
fruity ~ tart ~ hay
THE WEISSE IS RIGHT ON PEACHES
berliner weisse ~ 4.7% ~ 12oz
stone fruit ~ tart ~ summer
OUTSIDE THE PATH OF TOTALITY
black ipa ~ 5.6%  ~ 16oz
dank ~ bitter ~ twilight
ANGRY TOMATO MONSTER
fruit beer ~ 5.5% ~ 12oz
jalapeno ~ fresh ~ pale
FIONA
apple milkshake ipa ~ 7.2% ~ 12oz
sweet ~ juicy ~ fruity
LAKE BOWEN
golden ale ~ 4.3% ~ 16oz
refreshing ~ crushable ~ clean
ANGRIEST TOMATO MONSTER REMIX
fruit beer ~ 5.5% ~ 12oz
jalapeno ~ habanero ~ fire
RANDALL'S BROWN TROUT
brown ale ~ 5% ~ 16oz
nutty ~ coffee ~ roasty
~ guest beverages ~
windy hill ~ PUMPKIN
cider ~ 6% ~ 16oz
windy hill ~ GALA PEACH
cider ~ 6% ~ 16oz
st.ambrose ~ JOHN LEMON
mead ~ 7% ~ 8oz
13 stripes ~ LIBERTY TREE BROWN
english brown ~ 5.4% ~ 16oz
legal remedy ~ WORLD COURT MOCHA BLONDE
blonde stout ~ 6% ~ 16 oz
seminar ~ CITROCITY
american ipa ~ 6% ~ 16oz
thomas creek ~ CRUSHMODE
sour blonde ~ 3% ~ 12oz
low tide ~ O'ZAPFT OKTOBERFEST
marzen ~ 5% ~ 16oz
CRAFT SODA:
TAYLOR'S ORANGE
WINE:
CABERNET SAUVIGNON
CHARDONNAY
PINOT GRIGIO
ROSE
COMING SOON:
DIPA
FLAM PALE
ORANGE VANILLA CREAMSICLE
SAISON DU BOBBY WITH MUSCADINES
COLE PORTER
Watch for details about special beer releases and live music on our Facebook and Instagram pages.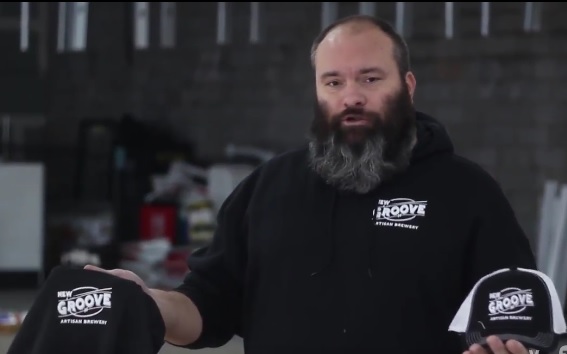 Merchandise is available through our online store and is available in our taproom.
Multiple apparel options as well as glassware and souvenirs are always available on site. Keep an eye out on social media for special releases of limited apparel and other merchandise.
The Groove Club Membership
A limited number of memberships are currently available.  Please ask us for details.   
The Groove Club is our special annual program limited to less than 100 of our closest supporters. Groove Club benefits include:
A Groove Club Sticker
A Groove Club Shirt
A Groove Club Glass to take home
Recognition on our wall in a place of honor
Each month the member gets a single 32oz Crowler of choice.
5% discount off of regular New Groove swag.
The Groove Club merchandise will carry a club logo to show your elite support status, and provide access to exclusive events.  With it, you will be the envy of the craft beer community.
The Groove Club Terms and conditions:
The Groove Club memberships are valid for 1 year from the 1st day of the month following the brewery opening date. On the 1st of each month, starting August 2017, the member can choose a single 32oz Crowler for off-premise consumption per month. Your Groove Club membership gets you 5% off of general merchandise.  Annual membership renewals are subject to changes in terms and conditions as well as new perks and member programs.